With the season for giving looming near, we thought we would share some kitchen gift ideas.
Cast iron cookware lasts through generations when properly cared for. Give a gift that will last through the years.
A vegetable peeler will come in handy for any cook by making peeling vegetables a quicker, easier task.
Rada Vegetable Peeler
A Keurig Coffeemaker is a gift that will be enjoyed by any coffee lover.
Coffee Grinders
are a great addition to a true coffee lovers kitchen.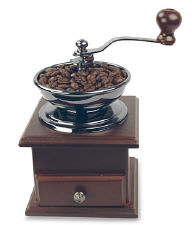 What is your favorite gift to give this time of the year?
For more kitchen appliance gifts visit:
http://www.redhillgeneralstore.com/Kitchen-Appliances.htm